Iranian Journal of Archaeological Studies (IJAS)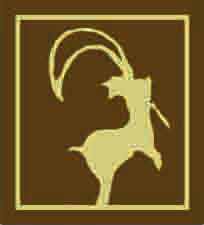 Archaeological Sciences Research Centre (ASRC), University of Sistan and Baluchestan (USB) & The Society of South Asian Archaeology (SOSAA)
The Iranian Journal of Archaeological Studies (IJAS) is a peer-reviewed journal from the Archaeological Sciences Research Centre at the University of Sistan and Baluchestan. Publication of this journal is based on the Ministry of Culture and Islamic Guidance's permission (Meeting Date: 19-11-2007; Issue No: 124/4034; Issue Date: 3-12-2007). It has a Research Rank (Meeting Date: 20-10-2010; Issue No: 89/3/11/36885; Issue Date: 30-10-2010) from the Press Committee of the Ministry of Sciences, Researches and Technology of the Islamic Republic of Iran. ISSN 2251-743X.
About the Journal:
Title: Iranian Journal of Archaeological Studies
Country of Publication: Iran
Publisher: Archaeological Sciences Research Centre (ASRC), University of Sistan and Baluchestan (USB) & The Society of South Asian Archaeology (SOSAA): https://www.sosaa.org
Format: Print and Online
Print ISSN: 2251-743x
E-ISSN: 2676-2919
Frequency: Biannual
Language: English
Open Access: Yes
Article types: Research and Review papers.
Primary Review: 10 days, Approximately.
Peer Review Policy: Double-blind peer-review
Average refereeing time: 6 months
Article Processing Charges: Free of charge
Website: https://ijas.usb.ac.ir/
E-mail:

ijas@ usb.ac.ir

Phone: +985431132649
Fax: +98-541-8052353.
Indexing & Abstracting: EBSCO, AWOL - The Ancient World Online, ISC, SID, RICeST, Noormags, Magiran, Iran journals, Academia, Google Scholar, Linkedin, etc.
COPE: IJAS follows the policies and

guidelines

of the Committee on Publication Ethics (COPE) and abides by its Code of Conduct in dealing with potential cases of misconduct.
Copyright: Authors retain unrestricted copyrights and publishing rights.
Type of License: CC BY-NC - Creative Commons.
Files: Four essential files must be submitted through the manuscript submission system: 1. The main file of the manuscript (without the names of the authors), 2. Title page in the mentioned format, 3. Authorship (must include the title of the article and the name and surname of all authors and be signed by all authors), and 4. Conflict of Interest Form (must be signed by the Corresponding Author and uploaded with the article file).